RRFW4408
Regular price
Sale price
$39.00 USD
Unit price
per
Sale
Sold out
Use your

account at checkout.
Share
Boletus edulis is considered one of the safest wild mushrooms to pick for the table, as few poisonous species closely resemble it, and those that do may be easily distinguished by careful examination. The most similar poisonous mushroom may be the devil's bolete (Rubroboletus satanas), which has a similar shape, but has a red stem and stains blue on bruising. It is often confused with the very bitter and unpalatable Tylopilus felleus, but can be distinguished by the reticulation on the stalk; in porcini, it is a whitish, net-like pattern on a brownish stalk, whereas it is a dark pattern on white in the latter. Porcini have whitish pores while the other has pink. If in doubt, tasting a tiny bit of flesh will yield a bitter taste. It can also resemble the "bolete-like" Gyroporus castaneus, which is generally smaller, and has a browner stem. Boletus huronensis, an uncommon mushroom of northeastern North America, is another recognized look-alike known to cause severe gastrointestinal disorders.


View full details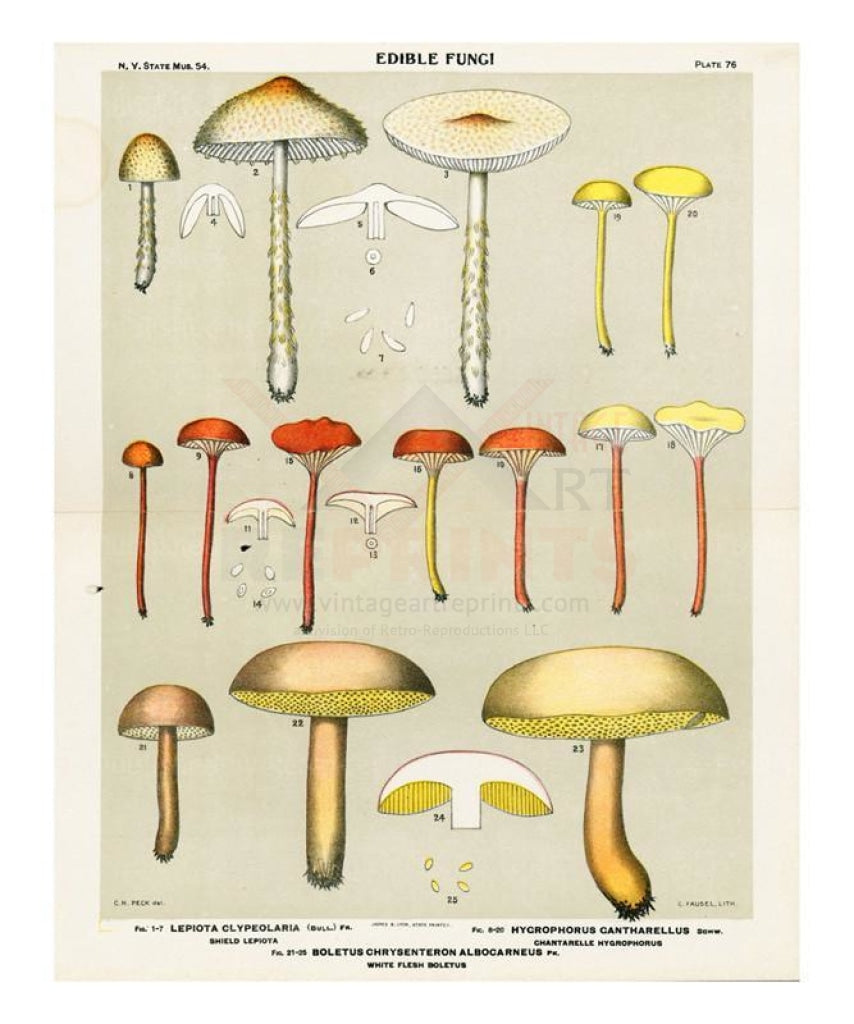 High Quality Reprints

Every piece of art is printed using premium materials. We carefully package and deliver your order to your door.

Wholesale Orders

We welcome wholesale inquiries on some of our products. Click here to learn more about our offering.