rrfw3307
Regular price
Sale price
$39.00 USD
Unit price
per
Sale
Sold out
Use your

account at checkout.
Share
The name of the town is first documented in 1192 in the archives of St-Martin-des-Champs Priory in Medieval Latin as "Castellio" ("little castle"). It is not known where this castle was located. Two possible locations are the heights of Châtillon (to the southwest) or in the former market town on the manor. This manor was owned by the Abbey of Saint-Germain-des-Prés until 1600, when it was sold to Richard Tardieu. The small town grew slowly. During the 14th century a chapel dedicated to a Saint Eutropius was built and a parish established. In addition to agriculture, the exploitation of a rock quarry provided an economic basis for the town.[2]

In 1417, during the Armagnac–Burgundian Civil War, John the Fearless, Duke of Burgundy, camped at Châtillon for eight days while his army pillaged the surrounding villages before laying siege to Montlhéry.

From 1790 to 1795 Châtillon was a canton of the district of Bourg-de-l'Égalité.

In 1815 the British, who had crossed the Seine at Sèvres, occupied the heights of Châtillon and pillaged the village. The Tour des Anglais, located in southwest part of the town, was built on the ruins of a former tower that was part of the fortifications of the area, and was later used as a windmill. During that year a quick engagement between British and Prussian troops took place near the tower.

During the Siege of Paris, Châtillon was the site of two battles: the First Battle of Châtillon (17–19 September 1870) as the Prussian army invested Paris, and the Second Battle of Châtillon (13 October 1870), in which the II Bavarian Corps was driven from Châtillon, although ultimately the French were forced to retire in face of Prussian artillery.


View full details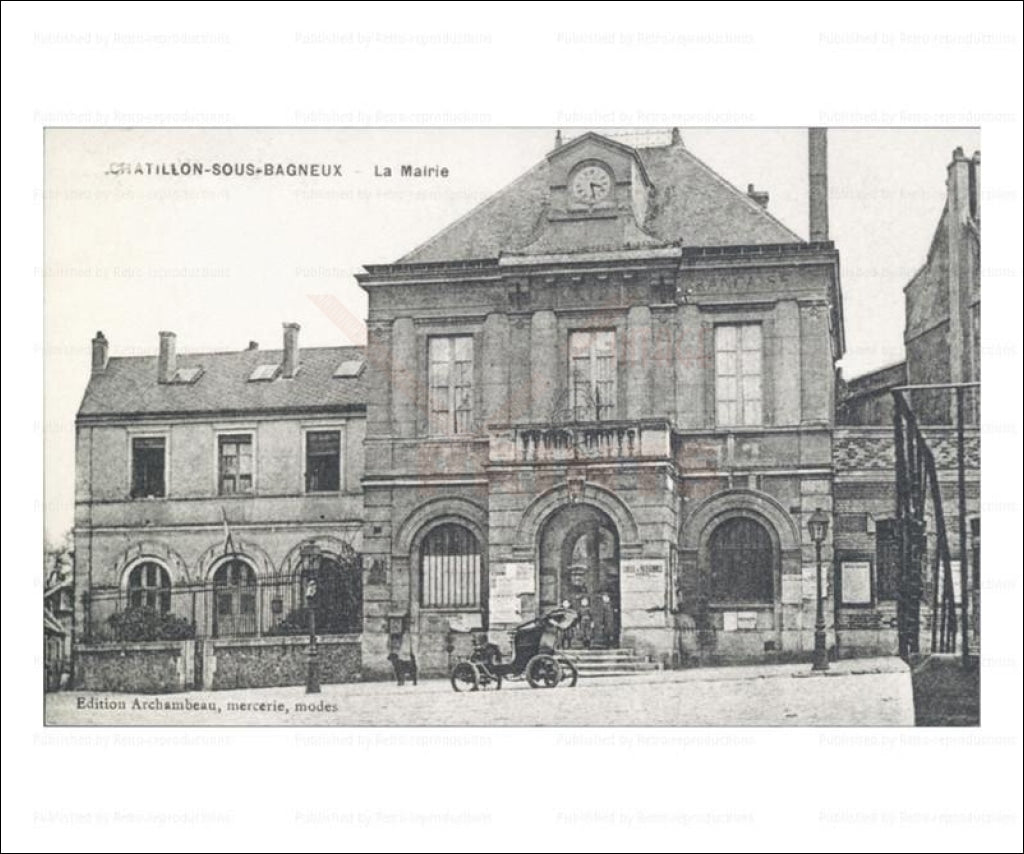 High Quality Reprints

Every piece of art is printed using premium materials. We carefully package and deliver your order to your door.

Wholesale Orders

We welcome wholesale inquiries on some of our products. Click here to learn more about our offering.