RRFW3704
Regular price
Sale price
$39.00 USD
Unit price
per
Sale
Sold out
Use your

account at checkout.
Share
The boulevard des Italiens is a boulevard in Paris. It is one of the 'Grands Boulevards' in Paris, a chain of boulevards built through the former course of the Wall of Charles V and the Louis XIII Wall, which were destroyed by the orders of Louis XIV. The origin of the name is the théâtre des Italiens built on it in 1783, shortly before the French Revolution on the site now occupied by the third Salle Favart.
Throughout the 19th century the boulevard was a meeting place for the elegant elite of Paris (a role that lasted until the First World War).

It was to replace Muscadins and Merveilleuses at the time of the Directoire, Gandins at the Restauration, Dandies during the reign of Louis-Philippe 1st, women in crinolines during the Second Empire.

That time was also a major epoque for several famous Cafés: Café de Paris, café Tortoni (the café Tortoni in Buenos Aires takes its name from that in Paris), café Frascati, café Français, Maison dorée among others. Upon completion of boulevard Haussmann in the 1920s these establishments disappeared to be replaced by other buildings, particularly financial ones.


View full details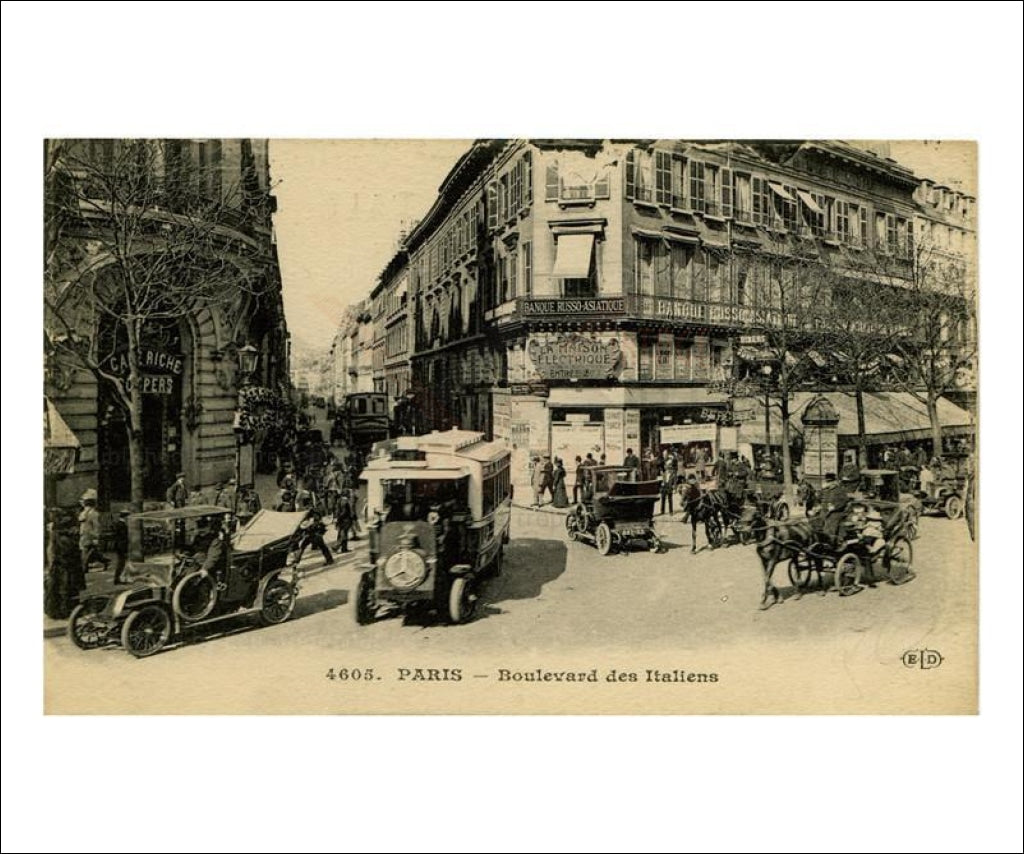 High Quality Reprints

Every piece of art is printed using premium materials. We carefully package and deliver your order to your door.

Wholesale Orders

We welcome wholesale inquiries on some of our products. Click here to learn more about our offering.