RRVAR4111
Regular price
Sale price
$39.00 USD
Unit price
per
Sale
Sold out
Use your

account at checkout.
Share
Fondé en février 1833 par madame Jeanne-Justine Fouqueau de Pussy (en) (1786-1864) et installé au 14, rue Drouot à Paris, il parait jusqu'en 1864 en deux éditions, l'une en chamois illustrée et l'autre en chamois non illustrée. En 1865, il se développe en quatre éditions : édition chamois (mensuelle), édition violette, édition bleue, édition verte (bimensuelle), auxquelles s'ajoute une édition orange (hebdomadaire) à partir de 1869. Cette année-là, le journal absorbe le Petit courrier des dames ou Nouveau journal des modes, des théâtres, de la littérature et des arts. Certains numéros paraissent alors sous le titre Journal des demoiselles et Petit courrier des dames.

En octobre et décembre 1870 sont édités des numéros exceptionnels portant le titre de Petit courrier des dames et Journal des demoiselles réunis dont certains sont en format nain.

L'édition violette ne paraît pas de 1872 à 1904, l'édition orange devient édition blanche à partir de 1881. En 1902, le journal absorbe La Jeune fille de Bruxelles puis en 1913 le journal parisien La Lecture.

Destiné aux filles de 14 à 18 ans des milieux aisés, le Journal des Demoiselles consacra une part limitée à l'instruction et à la science, au profit de la littérature, de la mode et du théâtre. En 1863, une version pour jeune enfant est lancée par la famille Thiéry, propriétaire du journal : La poupée modèle, journal des petites filles.


View full details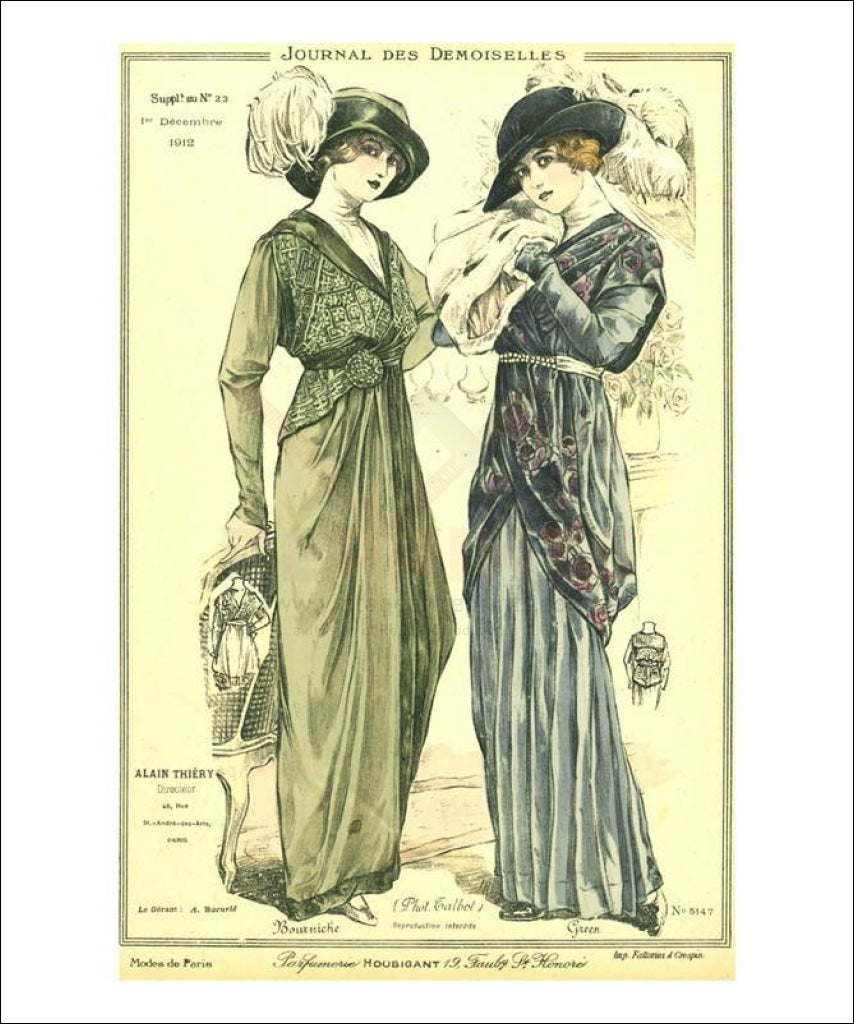 High Quality Reprints

Every piece of art is printed using premium materials. We carefully package and deliver your order to your door.

Wholesale Orders

We welcome wholesale inquiries on some of our products. Click here to learn more about our offering.