RR0038
Regular price
Sale price
$39.00 USD
Unit price
per
Sale
Sold out
Use your

account at checkout.
Share
Italian poster.
In a mansion called Xanadu, part of a vast palatial estate in Florida, the elderly Charles Foster Kane is on his deathbed. Holding a snow globe, he utters a word, "Rosebud", and dies; the globe slips from his hand and smashes on the floor. A newsreel obituary tells the life story of Kane, an enormously wealthy newspaper publisher. Kane's death becomes sensational news around the world, and the newsreel's producer tasks reporter Jerry Thompson with discovering the meaning of "Rosebud".

Thompson sets out to interview Kane's friends and associates. He tries to approach his wife, Susan Alexander Kane, now an alcoholic who runs her own nightclub, but she refuses to talk to him. Thompson goes to the private archive of the late banker Walter Parks Thatcher. Through Thatcher's written memoirs, Thompson learns that Kane's childhood began in poverty in Colorado.

In 1871, after a gold mine is discovered on her property, Kane's mother Mary Kane sends Charles away to live with Thatcher so that he would be properly educated. It is also implied that Kane's father could be violent towards his son and that is another reason she wants to send him away. While Thatcher and Charles' parents discuss arrangements inside, the young Kane plays happily with a sled in the snow outside his parents' boarding-house and protests being sent to live with Thatcher. Furious at the prospect of exile from his own family to live with a man he does not know, the boy strikes Thatcher with his sled and attempts to run away.

Years later, after gaining full control over his trust fund at the age of 25, Kane enters the newspaper business and embarks on a career of yellow journalism. He takes control of the New York Inquirer and starts publishing scandalous articles that attack Thatcher's business interests. After the stock market crash in 1929, Kane is forced to sell controlling interest of his newspaper empire to Thatcher.
View full details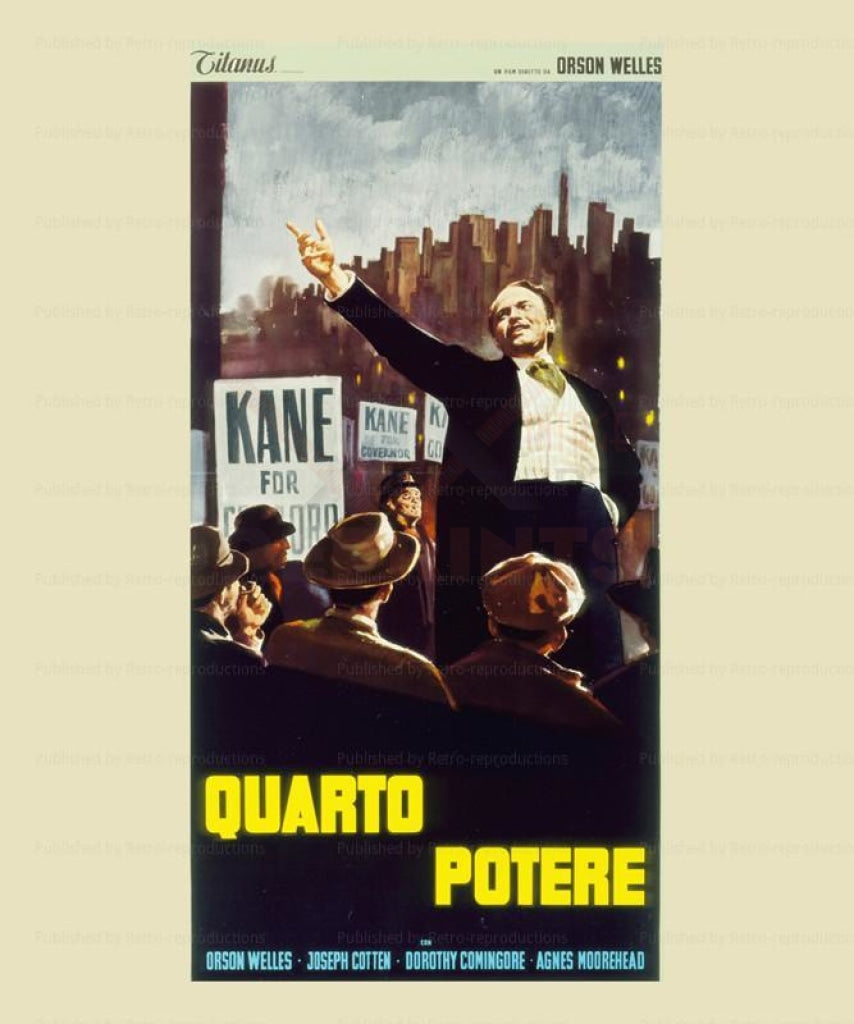 High Quality Reprints

Every piece of art is printed using premium materials. We carefully package and deliver your order to your door.

Wholesale Orders

We welcome wholesale inquiries on some of our products. Click here to learn more about our offering.