RRDG0029
Regular price
Sale price
$39.00 USD
Unit price
per
Sale
Sold out
Use your

account at checkout.
Share
Carl Hagenbeck, (born June 10, 1844, Hamburg [Germany]—died April 14, 1913, Hamburg), internationally known German animal dealer and trainer who controlled animals by befriending them, emphasizing for spectators their intelligence and tractability over their ferocity. He also created the prototype for open-air zoos.

Hagenbeck's father was a fishmonger who had maintained a small animal menagerie, and the young Hagenbeck began his career as an animal dealer, hiring hunters and taking orders from zoos and circuses. He assumed ownership of his father's enterprise in 1866 and soon was the leading dealer in Europe. When the animal trade declined in the 1870s, he began to produce and travel with "ethnographical shows," spectacles featuring people and animals from remote regions. One tableau, for example, included a Sami (Lapp) family with reindeer and sledge. In 1884 he toured with 67 Ceylonese, 25 elephants, and a herd of cattle.

In 1887 Hagenbeck took up the cause of humane treatment of animals with the aim of demonstrating that the beatings and hot irons then used in animal training were both cruel and unnecessary. In 1889 he introduced a lion act in which, as a finale, three lions pulled him around the cage in a chariot. After some years, the Hagenbeck system gradually replaced harsher training methods used in circuses and expositions in Europe and North America. During a trip to the United States in 1906, Hagenback sold his traveling animal show to Benjamin Wallace, who renamed it the Hagenbeck-Wallace Circus. The following year, Hagenbeck opened a zoological garden at Stellingen, near Hamburg, where he exhibited animals in uncovered, barless pits. He developed panoramas for such animals as polar bears and tigers that imitated their native habitats. In addition to serving as a prototype for future zoos, Hagenbeck's zoological garden was a source of animals for zoos and circuses.
zoo.




View full details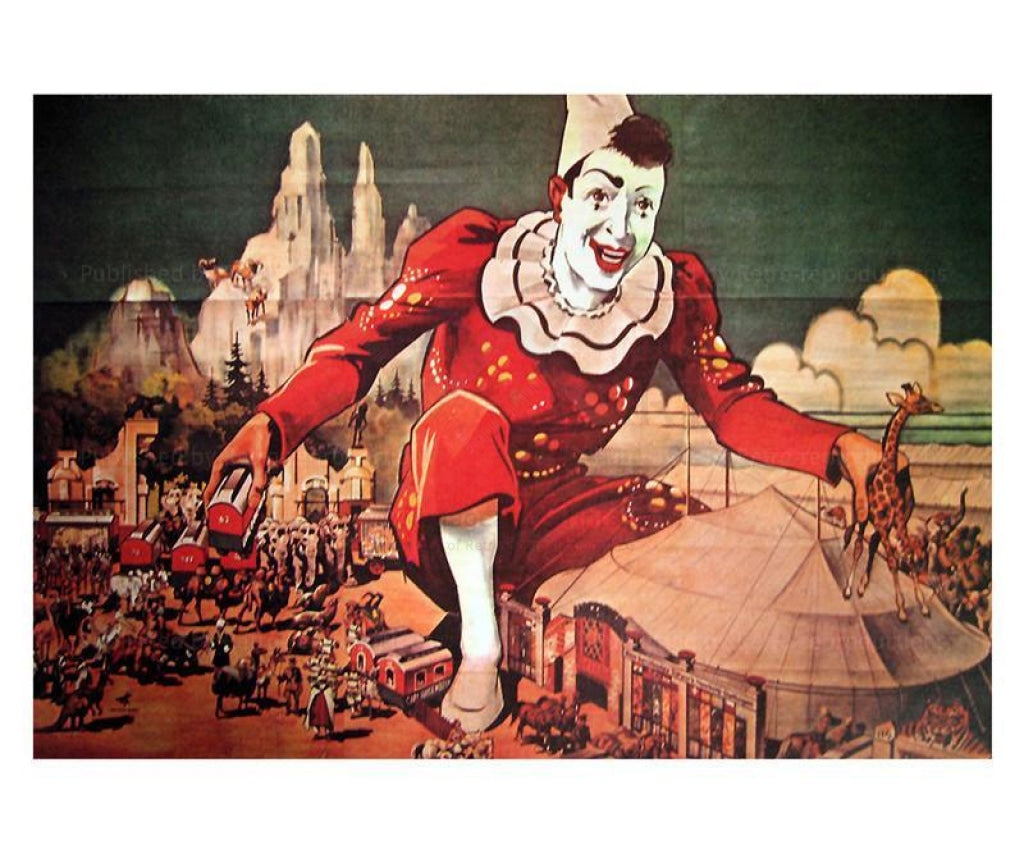 High Quality Reprints

Every piece of art is printed using premium materials. We carefully package and deliver your order to your door.

Wholesale Orders

We welcome wholesale inquiries on some of our products. Click here to learn more about our offering.